Rector Message
We are living in a Digitized, Globalized world where life is full of challenges and opportunities. We at BlueCrest College, welcome this scenario and are committed to enthusing our students with the right mix of knowledge and conviction to deliver what the industry expects from them. It is to meet the growing needs of the industry that BlueCrest has integrated extensive hands-on training and problem-solving skills, equipped with an excellent learning environment, as part of our Training Methodology. The students are kept abreast of the developments and trends in the Information Technology (IT), Software Engineering, Information Technology Management, Fashion Design, Garment Construction, Graphic Design, Multimedia Tools and Financial Technologies.
Our emphasis is on practical learning. Those with the knowledge of today's new technologies and expertise in the latest ICT concepts will have better chances for growth. It's where BlueCrest offers advantages to all who have enrolled with us.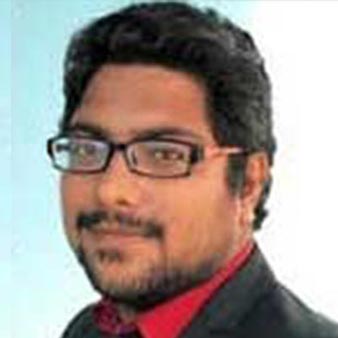 We are looking for students with integrity, commitment, career-oriented, and an appetite for hard work. You are invited to be a part of us and explore the world of endless opportunities. By enrolling with us, you can rest assured that you are in the right hands to be successful in the field of Information & Communication Technology (ICT).
Welcome to BlueCrest! Explore yourself.
Sincerely,
Prof (Dr) Shailesh Kumar,
PhD (Computer Science), MCA & MBA
Rector & Country Head