CLUB GOALS AND OBJECTIVES
To initiate a club that will train students in professional makeup.
To develop the skills of interested students in makeup for SFD fashion shows.
To train students that will make an overwhelming impact on the beauty/cosmetic industry.
To inspire the students to dream and work as a makeup artist as a source of income.
ROLES AND RESPONSIBILITES
PATRON OF THE CLUB
STUDENT LEADERS OF THE CLUBS
Andrea Nana Awere
Nancy Mawulikplim Tettevi-Dah
Evert Titi Bankesi
Samantha Ajubi Bempong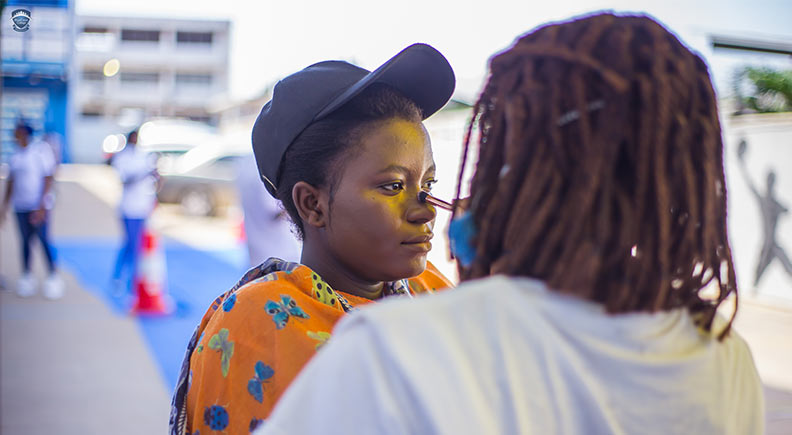 HOW WOULD STUDENTS BE ENGAGED WITH THE CLUB
Through physical training and workshops
Making models up in all SFD fashion shows
BENEFITS OF THE CLUB TO STUDENTS
Student will learn how to work with a team and get networking opportunities.
Enhance student's creativity in the area of Arts and Design and gives students a better chance to flourish in your profession.
Students can get better chances of getting job in good places and work as makeup artists as a source of income.
Students will get industry exposure through industrial partnerships and fashion houses.
Students could get sponsorships for their fees through grants given by girl child/ women support agencies.
Students will earn a certificate by being committed members of the club.
BENEFITS OF THE CLUB TO BLUECREST COLLEGE AS A WHOLE
Increased student's population and retention.
Revenue generation in areas of club sponsorships and grants.
Trained, talented and interested students will do professional make up for SFD fashion shows, to save money on hiring makeup artists.
To organize workshop and training sessions to support skills training (TVET).
Partnerships and signed MOU's with industry persons to support the school.
ACTIVITIES OF THE CLUB FOR THE REST OF THE YEAR. (Indicate the activities, time, dates etc) To be discussed with Patron