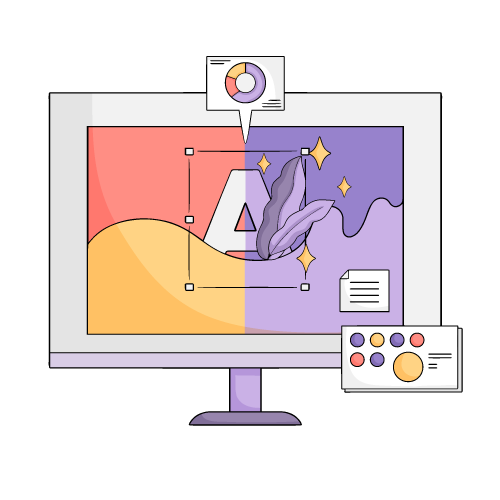 OBJECTIVES
Create effective print and digital communications, and user experiences through the application of theories, tools, and best practices in the field.


Express basic concepts related to multimedia.


Develop multimedia applications.


Exhibit a thoughtful application of the elements and principles of visual design, color theory, information hierarchy, and typography to successfully communicate narratives, concepts, emotions, and/or identities across a variety of media.


Demonstrate critical thinking and problem-solving skills for project planning, design, and creation.


Communicate clearly in visual, verbal, and written forms using techniques appropriate for the intended audience.


Participate as a team member to make collaborative decisions toward shared objectives with civility, interpersonal skills, and professionalism.


Explain how design enhances viewer comprehension in extracting meaning from designed elements.


Interpret the ethical, environmental, legal, or social effects of designed works on the larger global community.
03 Months

NLE 600

NLE 8,500

Online/Blended

Want To Know More Information
Miss. Agnes Monica Conteh

"Bluecrest College is an ideal college that is well-equipped and organized. The lecturers are approachable and always ready to help out students with regard to their coursework. Bluecrest education is more focused on contemporary courses and prepares students in joining the job market. One thing I like about Bluecrest is the method used in teaching students and its conducive learning atmosphere. when I first came to Bluecrest, I was timid and afraid of the course, because I have never done or even know anything about graphic design. My lecturer talked to me and through his teaching, I gained confidence in pursuing the course. Today I can confidently boast that I am a graphic designer. I want to use this opportunity to thank the staff and management of Bluecrest college, especially my lecturer (Mr. Rajiv Chatterjee) who has been very instrumental in bringing my dream of becoming a graphic designer to life."