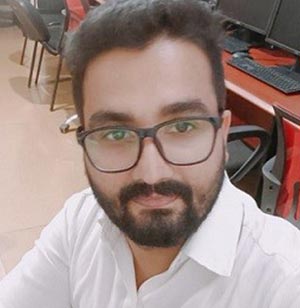 Mr. Saurabh Mehta
Assistant Professor (Information Technology)
Mr. Saurabh Mehta is an Assistant Professor at BlueCrest College, Sierra Leone. He has 4 years of teaching experience. He has done Masters in Computer Applications(MCA), Bachelor of Science(BSc) in Computer Science, Bachelor of Education(B.Ed) in Computer Science and Certified Course in Applied Indian Psychology and diploma in Mass & Media communication.
His vision is to create a kind of environment among students so they can develop their skills and gain practical knowledge which will be beneficial for their future perspective.
Areas of teaching/Specialization : HTML5, CSS, PHP, jQuery, C, C++, Java, Database System, SQL Server, Android Application development.